International success stories
The LEKO Group has long traditions in managing demanding customer projects at sea, in docks, in fertilising industry, fossil and renewable energy production, and in industrial construction and manufacture.
Our business operations are aimed at helping our customers build on their success. With highly knowledgeable and professional personnel, skilful management and modern equipment, we are able to operate efficiently and flexibly for the benefit of our customers. We deliver customised, competitive and high-quality products to our customers.
Kongsberg Maritime Finland Oy deliver systems for positioning, surveying, navigation, and automation to merchant vessels and offshore installations.
Steerprop Oy (Ltd.), founded in 2000, is a firm based in the Finnish town of Rauma, specializing in the production of steerable thruster (azimuth) units for ships. The company's primary focus is on the provision of equipment capable of withstanding the icy conditions of the artic.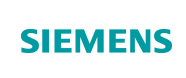 Siemens Energy AB is a provider of innovative technologies, solutions, and expert services for applications involving cities and their infrastructure, energy, and health care.
The vertical casting lines of Upcast Oy, based in Pori, are known all over the world. Machinery manufactured by this company is used to produce copper wire, mostly for the needs of the cable industry.
Valmet Flow Control Oy supplies and develops mission-critical flow control technologies and services for process industries.
ABB Oy is the Finnish subdivision of the company ABB Marine & Cranes, specializing in providing solutions to the automation and electrification of marine industry-based functions.
Sandvik Mining and Construction is a global mining, rock excavation and metalworking engineering group, focused around the production of mining equipment, of metalworking equipment and of related production services.
Wärtsilä Oyj Abp (PLC) is a Finnish public stock-listed company, specializing in the production of ship engines, machines and equipment, and of power generators for diesel, gas and dual fuel engines.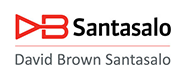 DB Santasalo specializes in the design and engineering of industrial gear systems, pertaining to the requirements of the marine and land-based defence industries, the processing of materials (cement), the reprocessing of paper, fibers and raw sugar, the production of winches, cranes and gear units for the marine and port industries.
The Switch is a Finnish company that provides industrial solutions to the wind and marine energy industries, specializing in power converters and in generators for permanent magnets.
Siirtoruuvi Ltd is an expert of ecological material handling with high quality screw conveyors, conveyor screws, screw pumps and screw lifts.
Rosendahl Nextrom Oy (Ltd.) is a world leading producer of optical fibers and of fiber-optic cables and is a supplier of related manufacturing equipment. The company's main sphere of competencies include production of fiber-optic cables, provision of various solutions to the production of workpieces, optical fibers and fiber cladding, the testing of product durability.
Sleipner's product idea was developed in the Elijärvi chromium mine, which is located in arctic conditions in Finnish Lapland. The reliability and positive impact on productivity of the Sleipner system has been proven in various applications, including limestone quarries in Central Europe, Andean Mountains, and the tropical climate of Central Africa.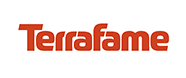 Terrafame Inc. is a Finnish multimetal company producing nickel, zinc and cobolt at their mine and metal factory in Sotkamo.
Vilmet belongs to the LEKO-group and is a sub-contractor machine shop producing machinery and equipment structures and components.
Rudus Oy is the leading Finnish manufacturer of rock-based building materials. The company's extensive office network includes around 90 concrete product and ready-mix concrete plants and nearly 120 production areas for acquiring different rock materials all over Finland. The product selection covers standard and special rock materials for a wide range of applications.
Cargotec Plc is a listed Finnish company that provides cargo handling machinery and equipment for ships, ports, terminals, and local transport. Cargotec's trademarks include MacGregor, Kalmar, and Hiab. The company was founded in June 2005 when Kone Plc split its cargo processing business unit into a separate company.
Our foundries manufacture demanding single pieces, short series and prototype castings quickly and flexibly, while our international network manufactures high quality longer series cost-efficiently.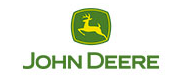 Deere & Company or John Deere, as the company is better known, it the world's leading manufacturer of forest and agricultural machinery and a significant supplier of earth removal and environmental machinery. The company was founded in 1868. The global company employs around 56,000 persons.
Operators of ProSilva machines can rely on decades of experience in the manufacture of forest machines. Technical solutions are always based on tested operation in extreme conditions and on durability. Forest machines are designed for year-round harvesting in demanding conditions.
Koneosapalvelu specialises on equipment, spare parts and hydraulics relating to the handling of timber for the needs of the forest, earth removal, transport, lifting, process, and sawing industries, among others. VAHVA grapples and KOPA tracks are the company's own trademarks.